Ajmal Raindrops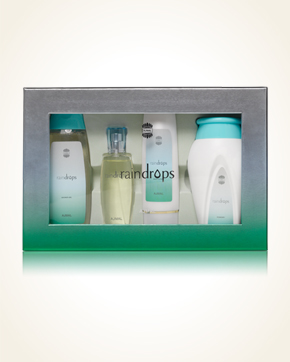 Description
In the gift box you will find EdP 50 ml perfume water, Body Lotion 100 ml, Shower Gel 200 ml and fragrant powder 100 g.
Light and fresh rain drops lure into their embraces. The introduction will wrap you with a floral bouquet of lilies, roses and jasmine. A delicate wave of fruity tones is gradually creeping into the floral caress, dominated by a grape with a juicy peach. The subtleties of crunchy pears and apples are twisted into sweet-sounding oranges to let the warmth of rare woods with a light echo in mystical oud oil come together.
Deeper chords are also achieved by the velvety ambergris, which touches the smoothness of the scent and harmonizes it.

You might also like