Afnan Oh Tiara Amethyst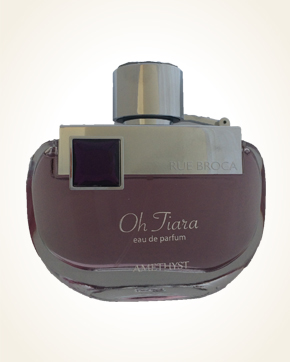 Afnan Oh Tiara Amethyst
Eau de Parfum 100 ml
Out Of Stock
Eau de Parfum Sample 1 ml
In Stock
Description
Rue Broca belonging to the Afnan perfume family delivers Oh Tiara fragrances, which are a seductive duo, when Ruby is to accompany you with a sparkling fresh day, and amethyst sail through night nights in sensually mysterious keys.
Warm sweet tonka blending its vanilla line with fresh lemons and grapefruit, it is complemented by bitter wormwood, which will control excessive sweetness tonka. A special duo creates gourmet almonds with exotic litchi.
From fruity tones we come to the seduction of a floral embrace dominated by iris with tropical orchids, whose beauty is enhanced by sandalwood and cedar.
The spicy game is played by nutmeg with velvety honey amber. The softness of the sweetness of bitterness gives caramel reflections, melting in the final caress of the musk.