Nabeel Active Man Miniature Collection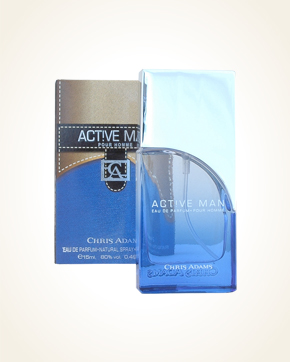 Nabeel Active Man Miniature Collection
Eau de Parfum 15 ml
Out Of Stock
Eau de Parfum Sample 1 ml
In Stock
Description
Active Man fragrance, in a travel, small package of 15 ml EdP, is from Chris Adams, a member of the Nabeel perfume family.
A youthful fragrance full of fresh echoes of citrus, dominated by bergamot, dissolves in cool water tones, in tones of fresh herbs and grass that alternate chypre fragrance after a summer storm somewhere in the forest ...
From the floral lure there is cool lavender, jasmine with a few rose petals added, and a tenderly delicate beauty, showing violet, with woody tones of sandalwood and cedar.
A gentle warming of cool notes will ensure a velvety bobbing ambergris with a softly wound musk at the end.

You might also like