Abdul Samad Al Qurashi Khashab Al Oud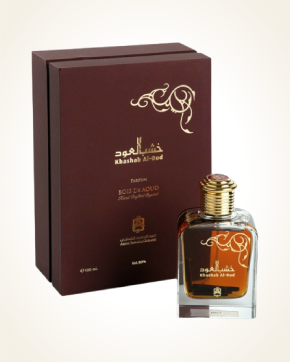 Abdul Samad Al Qurashi Khashab Al Oud
Eau de Parfum 100 ml
In Stock
Eau de Parfum Sample 1 ml
In Stock
Description
The richly beautiful and lasting fragrance of Khashab Al Oud, from the limited edition Bois De Oud, containing the highest quality Indian Oud and unique species of rare woods, together creating a harmoniously warm, noble line, weaves into the depths of the Orient also spicy spicy star anise with its gently powdery, until light floral scent with licorice nuances. It is joined by touches of roses from Taifu and caressing saffron with its note in the skin.
Oud essential oil gradually gives you its mystical mystery, magical power, and together with the velvety accord of sandalwood and cedar in the background, several dry notes of crackling mosses, earthy moisture, and a smoky green note going all the way to the leathery undertone of herbal balsamic resins.
For lovers of oud essential oils, this luxurious perfume offers a soothing, even relaxing projection that completely binds and embraces them intimately.

You might also like