Lattafa Sondos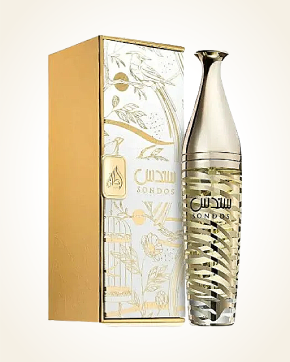 Lattafa Sondos
Eau de Parfum 100 ml
In Stock
Eau de Parfum Sample 1 ml
In Stock
Description
In the opening notes of the Sondos women's perfume, fresh playful citrus and gentle rose meet. Spicy bitter grapefruit beckons further floral accords that sound sweet and velvety, with a subtle reverberation of spicy herbal note, pink pepper in the background.
Oud essential oil in this composition is tamely woody, softened - and only supports the softness of the intensity of the other rare woods.
The majestic caress of honey ambergris intertwines nuances of earthy soapiness of patchouli, to which accords of cedar are added at the end.

You might also like