Afnan Highness Her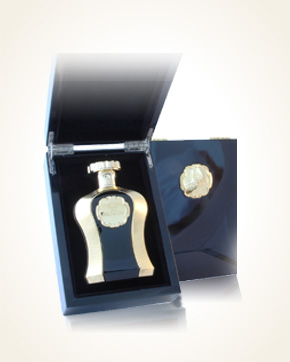 Afnan Highness Her
Eau de Parfum 100 ml
Out Of Stock
Eau de Parfum Sample 1 ml
In Stock
Description
The most luxurious, niche line of Afnan is called Highness - the gold crown belongs to women, silver to men.
Enter the world of elegant nonchalance - the world of fragrance, where the softly oriental line spreads, which together with the flower bouquet creates a magically bearing scented charm of a sweetly intoxicating perfume, hidden in an exclusively designed bottle.
The captivatingly opulent scent of white flowers, dominated by velvet tuberosis and sweetly seductive gardenia, is restrained by the lightness of the sensual musk. Jasmine and ylang - ylang creamy nuances are combined with the dusty footprint of gourmet vanilla.
With great pomp, a dose of sweet fruity notes of yellow melon, juicy tangerines, white peaches and apricots, which are lightly dusted with oriental spices, is added.
Highness Her is a brilliantly composed floral concert with fruit chords, it is a very intense-sounding, irritatingly hypnotizing and long-lasting perfume, full of femininity and charm.

Customer Reviews (1)
The Highness Her sample package was delivered to me on Wednesday, but unfortunately I was in the hospital for a routine check up, so I didn't get it until Thursday. I was very curious about her and still smelling and smelling at work, still smelling even though I had already arrived home. She really did not disappoint, it is really a charming smell, I can not express with words :-). The perfume bottle looks royal, as noble as you wrote somewhere that it is half a pound. I feel like a little girl, burning with eagerness to reach me. Thank you very much for him. I wish you a nice summer and especially fragrant summer :-) (9.7.2015 - Šárka Č.)

Have you tried one of our perfumes?
Let us know
how you like it!
You might also like