Khalis Musk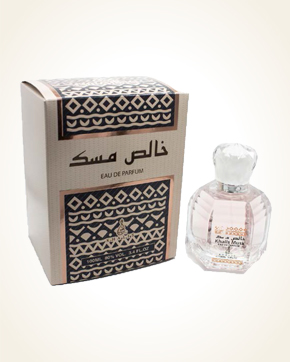 Khalis Musk
Eau de Parfum 100 ml
Out Of Stock
Eau de Parfum Sample 1 ml
Out Of Stock
Description
A refreshing bowl full of goodies will enchant you with its juicy green apple with melon, deliciously sweet strawberries and fragrant raspberries.
The gourmet celebration continues into the creamy scents of vanilla, which conjures up its irrepressible power, which transforms from sweet, tender to powdery shades.
Fruit tones are prosecuted by an opulent magnolia, which shows up in a dense sweet winding, to which is added a rose with jasmine and a delicate yet recognizable trace of cherry blossoms.
Blending the temptation of flowers with fruity freshness is a sparkling game of seduction, with which smoothly flowing amber and cedar caress, with a tendency spreading in clouds of sensual musk, resonates comfortably in deeper echoes.

You might also like