Khalis Oud Afgano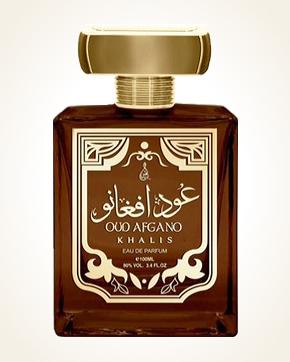 Khalis Oud Afgano
Eau de Parfum 100 ml
In Stock
Eau de Parfum Sample 1 ml
In Stock
Description
The warmly vibrating, mystic-encrusted oud oil shows its infinitely deep key in the perfume concert of Oud Afgano.
Oud is in a warm oriental line, softly embracing, and in harmony with the tobacco leaves dried on the tinder will sound smoky, like lazily rolling clouds of burning wood, whose smokyness is borne by the entire perfume composition.
A chord of white jasmine with a delicate scent of rose glimpses from the flower nook to be replaced by the tones of the Orient.
The final performance is carried in the softness of sandalwood, which dissolves its creaminess in the honey bed of fragrant grandeur of ambergris.

Customer Reviews (1)
Mysteriousness, intensity, sweetness - all this includes the scents of Khalis Oud Afgano. As a typical oudovka it is a strong smell, it easily overdoes it, so you only need to apply really little. Oud Afgano is a distinctive, smoky, sweet smell, for some it may sound more masculine just by how distinct it is. The fragrance and the bottle in me evoke the mystery, mystery, and I find it more suitable for evening occasions. For me anyway, the number one star, oudovka as it belongs. Cooling room, but not so much. (06/09/2019 - Pavla F.)

Have you tried one of our perfumes?
Let us know
how you like it!
You might also like