Khalis Hareem Al Sultan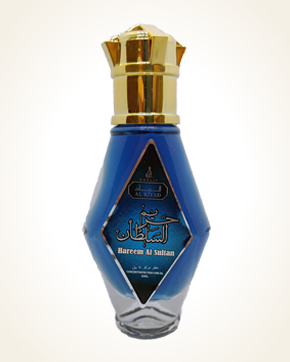 Khalis Hareem Al Sultan
Concentrated Perfume Oil 20 ml
In Stock
Concentrated Perfume Oil Sample 0.5 ml
In Stock
Description
Sweet, alluring and all-embracing - this is the composition of a small flacon with a great scent - Hareem Al Sultan.
Fruit keys are seductively tempting into their snares and are successfully accompanied by narcotic flowers.
Delicious banana in gourmet interplay with citrus juiciness, spreads its symphony into a sinful, almond vanilla cream, hidden in a dangerously seductive chocolate praline.
The opulent, irritatingly graceful magnolia blends sweetness with no less elegant gardenia and tuberose, coupled with echoes of deeper chords in the form of an earthy patchouli.
The smell is very strong, one could say "burning"

Customer Reviews (2)
Yesterday the package and the first sample of KHALIS HAREEM AL SULTAN arrived. Well, that's just beautiful. I don't know why the scent says that it is strong and burning. I agree with the opinion before me that the scent is very delicate and pleasant, ideal for summer. I would definitely not assign an intense property to this scent, but rather a delicate one. Another adept for acquisition. Thank you very much for making everyday life more pleasant with scents that will always lift my spirits and brighten the day. (6/30/2020 - Jitka Ž.)

Dear ladies in Anabis, thank you for the beautifully packed package and Mrs. Jana for the handwritten greeting. Khalis Hareem Al sultan is new and I am more interested in its name and flacon color than its composition. Rather, fragrances for women who are afraid of stronger and strong fragrances. The description was that it was a strong and scenting scent. Meanwhile, it acts as a fragrance, very mild, subtle and less pronounced. Beautiful day and all the fragrant days. Your Customer (22/08/2019 - Gabriela K.)

Have you tried one of our perfumes?
Let us know
how you like it!
You might also like