Khalis 1 Millionaire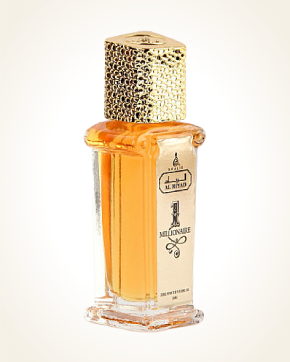 Khalis 1 Millionaire
Concentrated Perfume Oil 20 ml
In Stock
Concentrated Perfume Oil Sample 0.5 ml
In Stock
Description
The citrus fruit wave opens up the 1 Millionaire orientally tuned perfume, which is full of spices and softness.
The juicy sweet orange attracts the bitterly fresh grapefruits, which are in harmony with an oriental, sweet-alluring spice dominated by spicy cinnamon tones, with a few cool echoes showing the sprigs of wind mint.
The softness of the flowers will be presented by the dawn of the morning, with the diamond's shimmer of dew, along with the echo of the green leaves and stalks that stretch out into the earthy herbal key of patchouli.
The smooth track of trees is replaced by a provocative advent of animal skin with warmly accompanying chords of majesticly velvety intoxication of honey-soft ambergris that boldly ends this fragrant concert.

You might also like