Khadlaj Rawda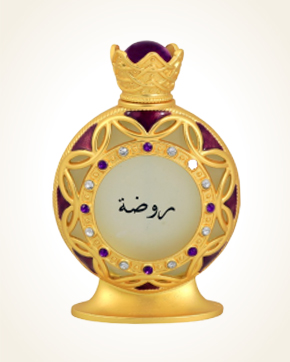 Khadlaj Rawda
Concentrated Perfume Oil 35 ml
In Stock
Concentrated Perfume Oil Sample 0.5 ml
In Stock
Description
Deliciously laid strawberries bathed in coconut whip cream tempt and irritate at the same time. Strawberries are whipped in the finest mousse that will engulf you with their gourmet melange and will start a sinfully spicy concert with other coconut shavings.
The ripe red strawberries are accompanied by a delicacy of frail, lightly sweet orange flowers, harmonious with their feathery sensual musk. These clouds of fragrance weave trees, dominated by softly smoothed cedar.
Rawda is juicy as well as its main fragrance ingredient - strawberries, presenting their individual nuances from sweetly sour to a tinge of caramel with the grandeur of floral notes in the background to a slightly green tint.

You might also like