Al Rehab Delightful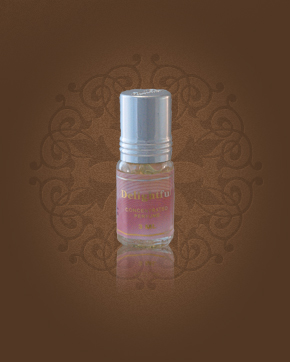 Al Rehab Delightful
Concentrated Perfume Oil 3 ml
Out Of Stock
Description
A pocket pack of oriental perfume, the big advantage of which is the small size (3 ml of pure perfume) so that it fits even in the smallest purse or pocket. In addition, perfume is very easy to apply using a ball in the bottle cap. So you can always have your favorite fragrance with you.
The pleasant combination of sandalwood and vanilla at the beginning of this perfume shows a sweetish scent. The easy onset of orange and ripe strawberries, together with carnation and violet, will bring us to beautiful and tender tones that blend from softly sweet to floral to fruity. At the very end you may feel that you can smell strawberries with vanilla ice cream.

Customer Reviews (2)
Delightful - entrance to the confectionery, where there are spring flowers on the tables in the vases (hyacinths, daffodils, magnolias, violets). In addition, a strawberry cup and milk froth on vanilla cappuccino. Beautiful, calming and optimistic and with very nice endurance. (5/15/2013 - Simona J.)

Delightful - it is so pleasant, it reminds me of something from Escada, but otherwise. It's so smooth, so sweet, it's like having a nice day :-) with a lot of vanilla ice cream and strawberries ... I can. (1/21/2013 - Pavla J.)

Have you tried one of our perfumes?
Let us know
how you like it!