Afnan Al Fakhamah Mukhalat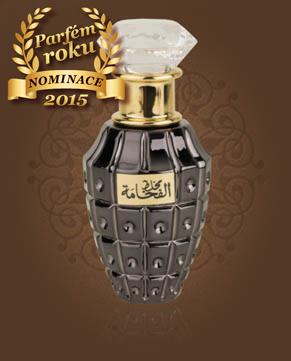 Afnan Al Fakhamah Mukhalat
Eau de Parfum 50 ml
Out Of Stock
Eau de Parfum Sample 1 ml
Out Of Stock
Description
The combination of oriental tones in the form of spices, rare woods, ambergris and musk has created a uniquely folded composition that will be a great addition to a self-confident man or the elegance of a flowing woman.
The introduction belongs to the floral veil, which is dominated by roses together with jasmine and ylang-ylang. Gradually, woody tones appear in conjunction with the gentle amber and its honey-warm echoes. Peeks of saffron, cloves, a pinch of cardamom and gourmet vanilla.
The flowers blend in with oriental spices and the aroma deepens, but at the same time they add roundness and elegance. Oud essential oil will warm up the entire composition with its onset and just complement it with another of orientally sounding chords, it does not stand out, just completes. The muscular delicacy at the end adds a seductive musk, and the gourmet touch is tied to dense honey.

Customer Reviews (1)
Fakhamah Mukhalat I give it more time ... it smells like perfume I "inherited" from my old aunt ... I really liked a bottle of fancy - a golden horse-drawn carriage and a small bottle inside, unfortunately it didn't smell us back then. strong smell ... but as a child I longed for him ... because of the horses of course !! :-D I don't even know where he went ... my mom probably stepped in while ordering ... :-D Pity, now I would expose him .. But Fakhamah Mukhalat reminds me of her :-) (2.2.2015 - Hanka Ch.)

Have you tried one of our perfumes?
Let us know
how you like it!
You might also like