Afnan Hekayti 3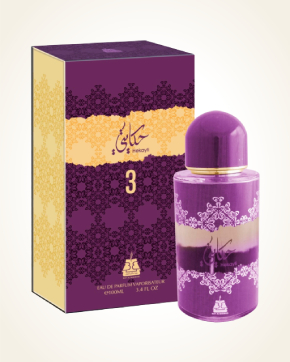 Afnan Hekayti 3
Eau de Parfum 100 ml
In Stock
Eau de Parfum Sample 1 ml
In Stock
Description
The inviting fragrance of Hekayti 3 is the fragrance of ripe fruit, permeated with honey and creamy vanilla, which tempts you to further smell.
The delightful melting of dark ripe blackberries with freshly picked, sweet-sounding strawberries leaves no doubt that a gourmet-sounding line that is tinged with whipped cream with a deliciously delicate vanilla and honeycomb in the background is set in motion.
The fruit score is accompanied by soft flowers, dominated by red roses with a few chords of cool lilies of the valley and an unforgettable floral cascade that binds you with a bouquet of freesias of all colors.
The final parade is carried in softly playful tones of rare trees and lightness of fluffy musk.

You might also like