Rasasi Zodiac Taurus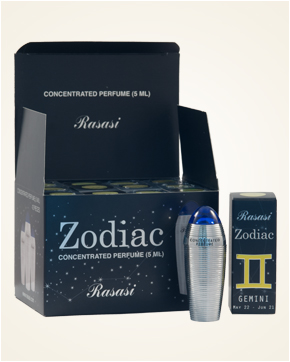 Rasasi Zodiac Taurus
Concentrated Perfume Oil 5 ml
Out Of Stock
Concentrated Perfume Oil Sample 0.5 ml
Out Of Stock
Description
Taurus (21.4. - 21.5.)

Zodiac Collection is a very beautiful set of 12 oil perfumes, CPO 5 ml, hidden in a small silver case. You can smell different scents for every month's sign.
The fragrance of dry woods and sparkling bergamot combined with grapefruit and lime creates earthy woody and citrus wool. Along with the rare tree species it appears sweetish and herbal-scented patchouli sprinkled with bitter grapefruit bark. The smoothing is with the help of the soft sensuality musk that is embraced by sandalwood. A slight gust of wind will show us a trace of eucalyptus.

Customer Reviews (1)
An earthy vetiver with oud, such a manly scent. Under the wood a touch of rose, well hidden (6.1.2014 - Dzona)

Have you tried one of our perfumes?
Let us know
how you like it!