Asgharali Rawan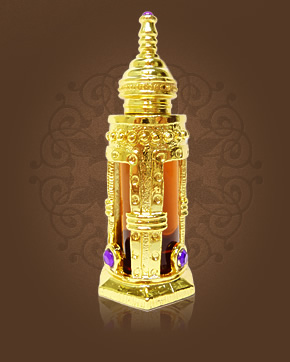 Asgharali Rawan
Concentrated Perfume Oil 12 ml
Out Of Stock
Concentrated Perfume Oil Sample 0.5 ml
Out Of Stock
Description
Velvety soft touch - that's exactly what you can think of when you apply a drop of this perfume oil.
It is a masterful blend of Iranian sandalwood, rose, carnation and vanilla. Everything is beautifully settled, which breathes on us the amazing skill of Arab perfume.
Experience the feeling of cared princesses in palaces, full of gems, playing in the colors of gold, crimson, turquoise.
It is a story of gentle massages, where you begin to yield to your hands, which slowly open your body and mind to the unearthly sensations of relaxation you receive in harmony with the scent. It is all around you when you become one - it is a fusion of the alluring perfume and the skin of your body.

You might also like