Pen Spray Emotion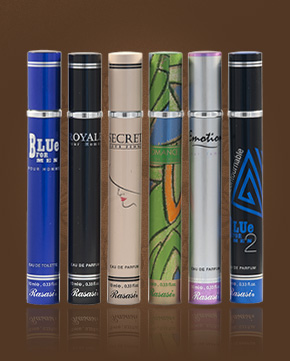 Pen Spray Emotion
Eau de Parfum
Out Of Stock
Description
A pocket pack of oriental perfume, the big advantage of which is the small size (10 ml of perfume spray water), so it fits in a small purse or pocket. Perfume is packed in a cardboard box, so you can use it as a nice gift.
The exquisitely fresh citrus tones with the intertwining scent of lemon, mandarin and orange lead us to a slightly bitter bergamot and a sour scent of Indian dates called tamarind.
Fruit arms open with kiwi, pineapple and black currant. The floral lure brings us a beautiful freesia with water lily and intense jasmine. The soft smoothing of ambergris and musk is complemented by sandalwood and cedar wood with vanilla.