Hamidi Oud Waleeja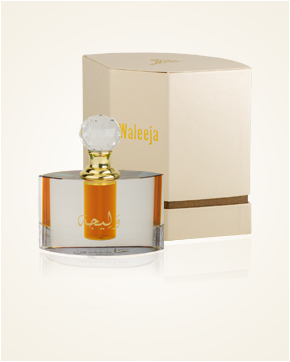 Hamidi Oud Waleeja
Concentrated Perfume Oil 15 ml
Out Of Stock
Concentrated Perfume Oil Sample 0.5 ml
Out Of Stock
Description
Another Oriental jewel is hidden in the Waleeja perfume, which will acquire you with its deep and unique oud oil combined with amber and musk.
Right at the beginning you will feel a mesmerizing dark, oddly tuned, woody bitter, then sweetish, mystically carrying oud oil in an irritatingly oriental duo with honey soft, velvety ambergris.
The tones of balsam-sweet sandalwood and saffron smooth out the excess hardness, and the slightly sensual white musk line softens and closes the composition. The scent of your skin blends in a unique harmony of mysteriously oriental luxury.

Customer Reviews (2)
The Waleeja is simply beautiful and exquisite. It is what I would describe as a pious scent. Not over powering but noticeably long lasting. I actually like to put some on before bed because of its calming effect.(19.10.2017 - M Rashid - Brisbane, Australia)

Waleeja is really oriental beauty just like Kashkha. I had the smell in the formula and the first smell I was amazed what this is terrible. But within a few seconds it developed into a beautiful, strong oriental fragrance exactly as described. Sample was soon gone, so I bought it in the pre-Christmas event and I enjoy it. (5.1.2017 - Hana Ř.)

Have you tried one of our perfumes?
Let us know
how you like it!
You might also like