Surrati Ward Al Malik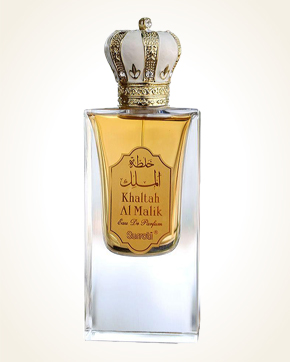 Surrati Ward Al Malik
Eau de Parfum 60 ml
In Stock
Eau de Parfum Sample 1 ml
In Stock
Description
For lovers of characteristic tones of majestic roses, there is a pink lure.
Roses - such infinitely open keystrokes, ranging from winding flower buds with drops of dew on green leaves, to pink daisies with the first warm sun rays, blooming flowers heavily breathing in the midday heat, to velvety tenderness with sunset and mysterious beauty with midnight walk through garden.
They are bound to her highness by the mystery of the amber note, whose individual nuances in this perfume smolder by heat, sweetly attacking, and tame its strength before the roses.
The perfume is full of emotions with the help of vanilla pods showing the creamy smoothness of whipped foam, as well as gourmet seduction of delicate cream.

Customer Reviews (1)
I admit that I've never sought much of the perfume that is dominated by roses; maybe it was Coco Chanel's statement that she thought the woman should smell like a woman, not like a bed of roses. At Surrati, the roses were truly royal. She is not a poor woman from the front garden; she is beautiful, noble, discreet and sophisticated. And it is in good company - court ladies ambergris and vanilla underscore her charm without going forward in any way. It is interesting to note that this smell spells somewhat differently to the skin: here it is sweetish, with an odd smoke-honey background that makes the "ordinary" rose an extraordinary oriental beauty. Except for roses, fresh to fruity tones excel on clothes, I would bet on currants (red and black), blackberries and apricots; ambergris with vanilla holds more in the background. If all roses smell like Ward Al Malik, then I will smell like a whole flower bed :-). (09/25/2019 - Petra P.)

Have you tried one of our perfumes?
Let us know
how you like it!
You might also like