Surrati Naeeman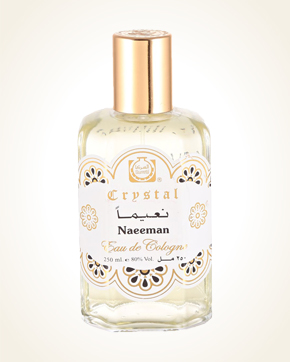 Surrati Naeeman
Eau de Cologne 250 ml
Out Of Stock
Eau de Cologne Sample 1 ml
Out Of Stock
Description
Cologne water stroke is a novelty from Surrati, which brings a light scent to the whole body, especially after a bath, or whenever you want to experience a fragrant shower - reach for the Eau de Cologne Crystal.
Naeeman fragrance is primarily intended for men. It shows the bitter freshness of lime with lemon, to which dry smokey aromas of vetiver and cool-sounding lavender are added. Other chords of freshness are in the tones of musk and lemon grass.
Cologne perfume bottles are not packed in boxes.

Customer Reviews (1)
Hello, thank you and daughter for welcoming to the world of oriental fragrances :-) The letter is really nice dot for the whole order :-) We tried samples and after about a week we ordered two cologne and lemon Naeeman is beautifully fresh, hmmm refreshment beautifully holds on T-shirt and hair. And to both of us it seems that the stamina is good enough to mark Cologne. I gave my second scent of jasmine to my colleague for her birthday and also praises her. Thank you again and soon we will look forward to the next order again, we are writing a list :-D (23/07/2018 - Eva K.)

Have you tried one of our perfumes?
Let us know
how you like it!
You might also like