Surrati Jazeerat Al Oud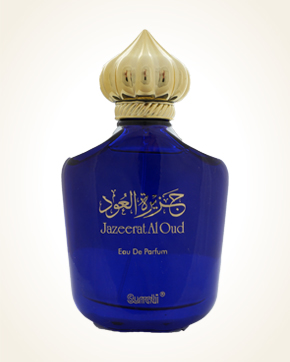 Surrati Jazeerat Al Oud
Eau de Parfum 100 ml
In Stock
Eau de Parfum Sample 1 ml
In Stock
Description
Oriental touches of rare woods, gourmet fruit and earthy echoes are hidden in a deep blue-violet flacon, a fragrance that will appeal to both men and women.
A velvety woven magnificent rose presents itself in a directly mystical duo with a vetiver, its aromatic greenery, the aroma of roots, but also with dry whiffs of dust.
White flowers, headed by jasmine, are accompanied by a bitter hue of warm skin and the echoes of gourmet chords of the overripe, sweet cream of scented apricots.
The spicy sweet patchouli harmonizes with honey comb, dry bitter moss, warm powdered amber and together they highlight the woody line of oud oil, which adds depth and mystery to the perfume.
The aroma is irritatingly attractive, it is woody and floral, it is also chypre - it is intoxicatingly seductive.

Customer Reviews (2)
Unfortunately ... for me this fragrance absolutely neee ... after scenting sounds and reminds of a classic mosquito repellent.Nejenom me. But never mind, I will try other scents :-D (14/02/2019 - Vlaďka M.)

Jazeerat Al Oud greeted me with a sensual caress with the distinctive scent of leather, Ambra and Oud on mossy ground. Gradually, the fragrance changes, dryness recedes slightly, as Ambra and honey claim with light touches. Patchouli and a gentle breath of smoldering wood underline the erotic charge. At the end, the scent lightly lightened on me. This type of fragrance with a chypre touch seems extraordinarily sexy. Every time I order one, it ends up with a friend because it sounds irresistible !!! Jazeerat engulfed me, it is exciting! I thought I knew the smell and then according to the composition ... Hamdoon !!! I can't help but the resemblance to me is very strong. Both perfumes are dominated by the distinctiveness and aroma of the forest. Beauty!!! (10/08/2018 - Lenka S.)

Have you tried one of our perfumes?
Let us know
how you like it!
You might also like