Surrati Faten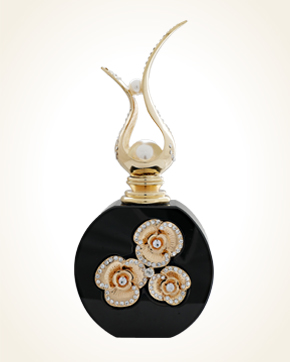 Surrati Faten
Concentrated Perfume Oil 6 ml
Out Of Stock
Concentrated Perfume Oil Sample 0.5 ml
Out Of Stock
Description
The sweetish woody lure begins with a juicy fruit. An exotic scented pineapple resounds its aria into citrus tangerines abundantly decorated with spices.
The pungent tones of cardamom are wrapped in a softly sweet clove with cinnamon and another fruit chord showing softly sour lychees with gourmet whipped vanilla mousse and a few dry tones of saffron.
The intensity of the floral concert sounds the noble tuberosis with the undertones of hidden fruity dreaming. Smooth key adds aromatic forest honey drowning in its center velvety ambergris, which slowly retreats to sweet, mysterious and mystic sounding oud oil, which does not stand out, but only sensually in front of the fruit seduction.
The conclusion shows deliciously juicy citruses that are permeated with fluffy, airy purity of musk.

You might also like