Surrati Amber Oud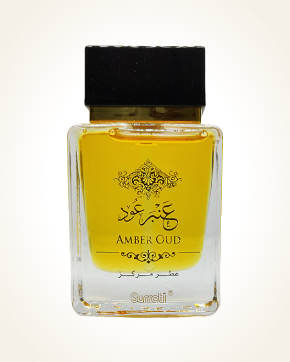 Surrati Amber Oud
Concentrated Perfume Oil 30 ml
In Stock
Concentrated Perfume Oil Sample 0.5 ml
In Stock
Description
As the name Amber Oud suggests, the scent is full of oriental touches, which in their full beauty will provide us with velvety, honey-smoothing and heat-radiant amber, in a harmonious duo with oud essential oil.
The oud is deliciously tame, its chords are only a light caress of precious wood with a softly spicy undertone.
Your own floral score enters the oriental line with fragility, in which the lightness of meadow flowers is combined with its highness, the queen of flowers - roses from Taif, floating lightly on a honeycomb.

Customer Reviews (1)
When I tried Amber Oud body mist in the summer, I thought I would take oil or perfume water for the winter. And see, we have both here :-). The smell of the oil is basically the same, but the tones of amber, honey, rose, spices, wood and dark chocolate, which you can guess in the fog, are (of course) clearer and more persistent. Those who liked the fog will probably rejoice over the oil too. (11/25/2020 - Petra P.)

Have you tried one of our perfumes?
Let us know
how you like it!
You might also like