Afnan Supremacy Purple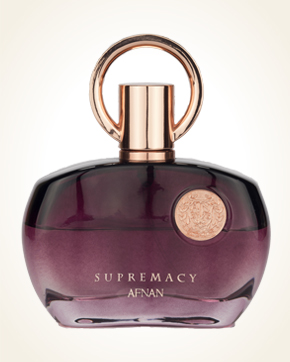 Afnan Supremacy Purple
Eau de Parfum 100 ml
Out Of Stock
Eau de Parfum Sample 1 ml
In Stock
Description
Very successful fragrance line Supremacy , expanding its line by two more perfumes, women's - Supremacy Pink and Supremacy Purple.
Supremacy Purple is a floral fruity elixir with silky velvety harmony that will accompany you all day or night.
With the first drop you can breathe delicately cuddly violets intertwined with peach blossoms, on which spicy nutmeg and caraway descends. In spicy caress, we continue into the cuddly herbal intoxication of patchouli, which extends into rare trees, with a drop of mysterious oud oil.
A warm bed filled with seductive styrax and vanilla from Madagascar attracts sweetly fresh citrus fruits along with a honey-like black ambergris. The tempting chords of white and blue irises give an impression of irritable indomitability, spreading in luxury, complemented by a gentle dot in the form of musk at the end.

Customer Reviews (1)
Hello, so it's time to test another fragrance, and this time it's up to SUPREMACY PURPLE. And I melt here again, wondering where to take those scents? PINK is still No.1 for me, but PURPLE will also need my magic collection. The smell is more oriental, but at the same time it is soft, I feel the flowers, most violet, after a while something green, then vanilla. Oh, it's something beautiful. Compared to PINK, the smell changes and surprises ... beauty, beauty ... thank you (25.3.2017 - Lenka G.)

Have you tried one of our perfumes?
Let us know
how you like it!
You might also like