Louis Cardin Slide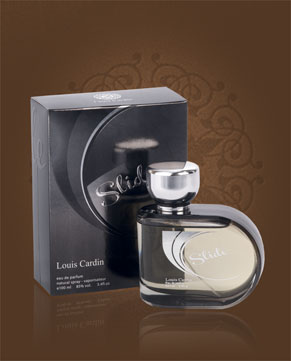 Louis Cardin Slide
Eau de Parfum 100 ml
Out Of Stock
Eau de Parfum Sample 1 ml
Out Of Stock
Description
Slide is a spicy and slightly woody aroma, spreading in a flood of ripe citrus fruits. It is a great choice for men who like an intense-sounding scent that carries in both sweet and bitter but also delicate floral chords.
Introduction - it is a flood of spices, dominated by saffron supplemented with mysterious cardamom, sweet clove, spicy nutmeg and coriander. There is a hint of bitterness from bergamot and a fresh juicy wave of orange with a light echo of jasmine.
The irritating connection between the velvety ambergris, coffee beans and white oud essential oil creates a sensually oriental touch that is intensified by the sweetish spiced patchouli and the captivation of precious woods.

You might also like