Arabian Oasis Shuyukh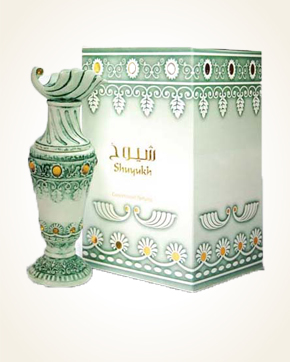 Arabian Oasis Shuyukh
Concentrated Perfume Oil 12 ml
Out Of Stock
Concentrated Perfume Oil Sample 0.5 ml
Out Of Stock
Description
The very intensely sweetish patchouli, with its typical herbal-spiced footprint, slowly dissolves in the honey bath, along with the soft ambergris and earthy branch. Into this oriental society comes with its unmistakable footprint and oud oil, which together with silky sensual Moroccan roses, nostalgic tones of carnation and jasmine create a heady cloud.
A particularly laid-out, peppery spice lure with its angelic tones gives the charm and elegance a lily whose warmth is warmed by sandalwood, the warmness of the skin and vanilla with incense.
Rare woods with cognac echoes bring the scent to a passionately elegant end.

Customer Reviews (1)
Shuyukh - a wonderful balsamic fragrance, after spreading creamy delicate, green, rose and balsam. Wonderful ... (1/15/2016 - Zuzana H.)

Have you tried one of our perfumes?
Let us know
how you like it!