Afnan Sheikh Al Watan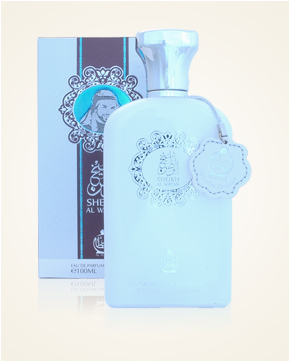 Afnan Sheikh Al Watan
Eau de Parfum 100 ml
Out Of Stock
Eau de Parfum Sample 1 ml
Out Of Stock
Description
The seductively sparkling men's perfume comes with the initial tones of a pleasantly linden blossom with citrus and a slight hint of woody species.
The juiciness of the oranges and the freshness of the grapefruit are connected with oriental spices, spiced with spicy pepper and nutmeg. Warm tones are represented by sandalwood and vanilla powder, to which is added another spicy trace - cardamom, cloves and saffron. Excess sweetness is moderated by a gentle breath of mint with a little cedar wood.
Even though the perfume is full of oriental spice tones, it does look fresh and light in conjunction with citrus.

Customer Reviews (2)
Hello Mrs. Lenko, tonight I made the fragrance of Sheikh Al Watan more fragrant from the formula you sent to me, and immediately after applying it I knew I had to have this fragrance. And not for men, but clearly and definitely for herself. :-) For me another big and unexpected surprise for which I thank you. Have a nice day (21.8.2016 - Lenka M.)

Dear Leni, I still buy perfumes for myself, so I took my husband Afnan - Sheikh Al Watan yesterday. The smell is really beautiful, it smells to me, you were right that women will like it :-) My husband threw all "drugstores" yesterday and already has this gem on the shelf and is as excited as I am, so you have another customer: -) I wish you all a wonderful summer and thank you for everything. (12/07/2016 - Lenka G.)

Have you tried one of our perfumes?
Let us know
how you like it!
You might also like