Al Rehab Sandra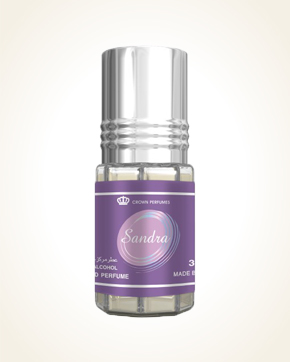 Al Rehab Sandra
Concentrated Perfume Oil 3 ml
Out Of Stock
Concentrated Perfume Oil Sample 0.5 ml
Out Of Stock
Description
A pocket pack of oriental perfume, the big advantage of which is the small size (3 ml of perfume) so that it fits even the smallest handbag or pocket. In addition, perfume is very easy to apply using a ball in the bottle cap. So you can always have your favorite fragrance with you.
Sandra brings a beautiful scent of violets, which are supported by caramel and a very soft tone of cedar, which hides and gently peeks again. After a while, musk is added to the violet, and just as if you can smell vanilla behind the curtain.

Customer Reviews (3)
Hello, I received a fragrance shipment today and I must say I am thrilled: -D ... I never had an oriental perfume-this was my first attempt and I chose the smell blindly only according to the composition and what I could smell today I was absolutely captivated by ... The smell of Sandra reminds me perfectly of the smell of Violets - I mean the candies that were made before, so if I could, I might even eat it :-). (5/25/2017 - Ivana B.)

Al Rehab-Sandra..a totally violet lure, caramel seduction and unique, I hope to say, a divine scent ... a scent that spreads into space and smells and smells ... and you just juggle and juggle ... :) ( May 3, 2016 - Jana C.)

Initially sweet violets, whose intensity is dampened by a light woody line and everything slowly permeates caramel into the final delicacy form, in which I have a beautiful rich, yet delicate caramel whipped with vanilla as a filling in a pinwheel, yummy :-) Hilarious gourmet with excellent endurance. (3/15/2014 - Andrea Ž.)

Have you tried one of our perfumes?
Let us know
how you like it!
You might also like