Al Rehab Randa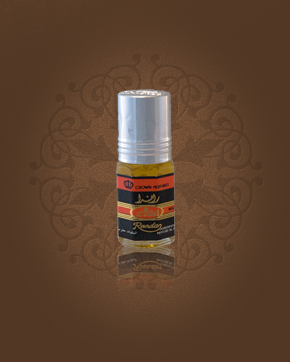 Al Rehab Randa
Concentrated Perfume Oil 3 ml
Out Of Stock
Description
A pocket pack of oriental perfume, the big advantage of which is the small size (3 ml of pure perfume) so that it fits even in the smallest purse or pocket. In addition, perfume is very easy to apply using a ball in the bottle cap. So you can always have your favorite fragrance with you.
The intense patchouli with fruit-like peach and plum fruit will strike you at the beginning with a penetrating fragrance to give room for finer fragrant essential oils like carnation, orange flowers and magnolia. and sandalwood. In the next phase there is a flurry of cedar wood. Finally, you will be stroked with vanilla with a little chocolate.

Customer Reviews (1)
Great - I found a replacement for your Rumba perfume in your Randa perfume, which is nowhere to be found. A date when she unfolds is maybe even nicer. I got this comparison from a friend - and she was right. You can also find a lot of fragrant treasures, oils smell beautiful and thanks to their packing I can rotate them during the day and have them in their handbag :-) (17.7.2013 - Jana T.)

Have you tried one of our perfumes?
Let us know
how you like it!
You might also like