Pheromone Perfumes Qitaf Al Oud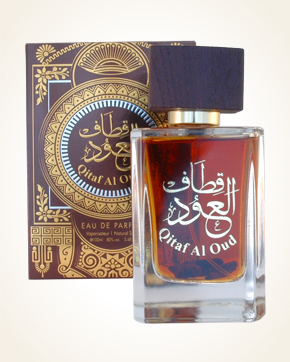 Pheromone Perfumes Qitaf Al Oud
Eau de Parfum 100 ml
Out Of Stock
Eau de Parfum Sample 1 ml
Out Of Stock
Description
From the glimmering golden-brown color of the perfume, in which the pieces of agar stem are drowned, the soft-sounding tones of the Orient welcome you with the first smell.
The oud foundation is not dark but warm and rounded to other chords of precious woods, a stroking clove that is combined with soft-sounding honey and velvety vanilla.
There are a few tones of dry tobacco leaves on the scene, and only the far-flung roses with apricot wool, which are completely bound by sweetly spiced patchouli.

Customer Reviews (2)
Qitaf Al Oud is really seductively beautifully mixed, delicate oudovka ... and I do not need a heavier fragrance, but this is beautiful ... but I perceive it more as a man, but on men incredibly seductive .... and magic of Anabis fragrances forever fell (12.7.2017 - Romana V.)

Thank you dear Mrs. Jana for a nice welcome to the world of Arabian fragrances, at the same time for a gift (samples) and goodies. Your package, as well as the anabis.com site, confirmed me that I will definitely explore this world and be a frequent guest. It is not just a business, but I perceive that you (Mrs. Lenka and Mrs. Jana) are also delighted and want to share it with the rest of us. The ordered fragrance Qitaf al oud - it is the most beautiful "oudovka" I know. Beautiful, long-lasting scent of precious wood with the scent of apricots and cloves. The bottle with pieces of wood inside is amazing. Already pick fragrances for the next order. Thanks again and beautiful fragrant days. (07/03/2017 - Klára M.)

Have you tried one of our perfumes?
Let us know
how you like it!
You might also like