Pheromone Perfumes White Orchid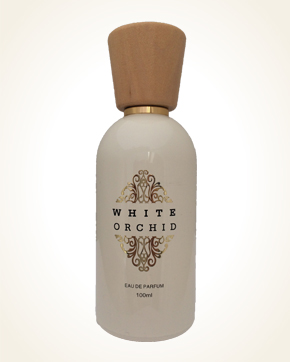 Pheromone Perfumes White Orchid
Eau de Parfum 100 ml
Out Of Stock
Eau de Parfum Sample 1 ml
Out Of Stock
Description
The fresh fragrance will enchant us with a citrus charge, from which the sweetness of oranges and tangerines sprinkles, blending with a bitter trace of lime and grapefruit. The onset of the spice adds to the piquancy, in which fresh pepper alternates with rare saffron.
We sail into other spicy nooks bringing fresh verbena with a peppery angel, to which warmly enters a delicious vanilla aria.
Roses and jasmine with orange blossoms play lightly in the floral composition, accompanied by daffodils with tenderness hidden in straw-sweet chords that complement and soften fluffy musk clouds.

Customer Reviews (3)
Today I got a sample of this wonderful fragrance and immediately go to order a full pack. The aroma is beautiful, delicate, fresh and yet sensual. (7/20/2018 - Romana M.)

Thank you, I received the shipment today. Have a nice day and I go to a new beautiful jewel called White Orchid. She's gorgeous, she's my next favorite ........... (certainly not the last one). With thanks (May 30, 2018 - Alena V.)

PHEROMONE PERFUMES WHITE ORCHID - I have no words! Your news is one more beautiful than the other. My list of desirable scents has grown again with this treasure, for me clearly a summer affair. Beautiful tender fragrance, delicate as a cobweb. Sweetly fresh with a drop of spicy spice, soft, cuddly, incredibly feminine. Beauty! (2/8/2018 - Lenka S.)

Have you tried one of our perfumes?
Let us know
how you like it!
You might also like