Pheromone Perfumes Rosegold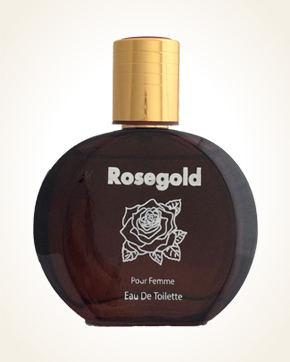 Pheromone Perfumes Rosegold
Eau de Toilette 50 ml
Out Of Stock
Eau de Toilette Sample 1 ml
Out Of Stock
Description
The gentle, silky velvety scent of rose stretches its tones between the fading musk and the fresh citrus bergamot. Roses are carried in magical, very subtle nuances that blend individual chords hidden in a creamy allure.
Herbal footprint adds a green violet leaf, the aroma of which is further enhanced by galbanum. Another herb-borne seduction is in pink wood, which smooths the scent in pleasant woody notes.
The elegant blend of roses and hyacinths is the path to the powder hug they create together.
The final chords include slightly soap echoes with woody earth patchouli.

Customer Reviews (1)
Rosegold - beautiful fragrance, the rose conjures very beautifully, tenderly, only if it was in the oil version, the toilets do not hold much on me ... but who likes the so-called light fragrances, certainly come into its own ... ❤️ (31.3. 2018 - Jana C.)

Have you tried one of our perfumes?
Let us know
how you like it!
You might also like