Pheromone Perfumes Audacite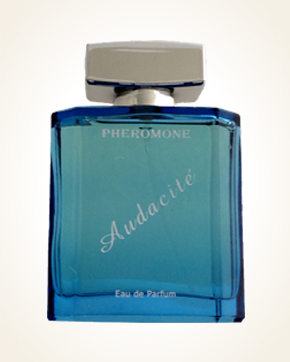 Pheromone Perfumes Audacite
Eau de Parfum 100 ml
Out Of Stock
Eau de Parfum Sample 1 ml
Out Of Stock
Description
The fruit wave starts with spicy black currants and fresh citrus. Citrus lure stretches into sweet oranges with mandarins, to which is added crispy juicy, green apple and exotic scented mango.
The playful tones of the fruit gradually alternate with chords of spices that interweave with herbal seduction. The warm-sounding cinnamon clove provides room for the delicate aria of honey chamomile and delicious linden flowers.
The floral harmony remains with the beauty of the May rose, whose buds attract to fragile nooks, along with the tender tenderness of musk and several echoes of cedar wood.

You might also like