Pheromone Perfumes Al Abaq Al Malaki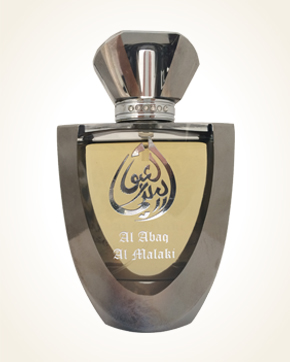 Pheromone Perfumes Al Abaq Al Malaki
Eau de Parfum 90 ml
Out Of Stock
Eau de Parfum Sample 1 ml
In Stock
Description
Very woody dry is the introduction of Al Abaq Al Malaki luxury perfume.
Chords of tinder-dried tobacco leaves, which are carried along the entire fragrance line, are connected with oud oils of the highest quality. Initially, they show sharply their evil side, full of contradictions, beginning with the crackling-sounding echoes of dryness, gradually going to the undertones of strawiness and delicate sweetness.
Floral echoes are added to the key, especially in the meadow flowers, giving off a dry green aroma, whose special color is also enhanced by a daffodil with an earthy, spicy aroma. The enrichment of this intriguing dryness is also the addition of leaves of melancholy scented white and green tea.
The deeper tones of sacred incense are connected with the scent of burning wood and damp moss in the forest. Honey's aphrodisiac softness of ambergris adds a warmer winding, compounded by shimmering earthy-spiced patchouli.

You might also like