Paris Corner Magic Oud Kashmir Musk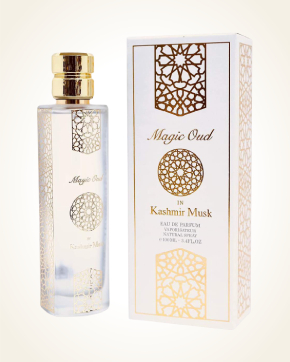 Paris Corner Magic Oud Kashmir Musk
Eau de Parfum 100 ml
In Stock
Eau de Parfum Sample 1 ml
In Stock
Description
A concert full of chords of tender musk and the silky-smelling scent of cashmere wood that is - Kashmir Musk.
Let yourself be enchanted by the scent, which is warm and clumsily fresh, accept the invitation to the nooks and crannies of softness with which the perfume is interwoven with musk puffs.
A musky-sounding lily of the valley enters the musky intoxication with its cool-sounding tone, which shows flowers here, but at the same time its green leaves with reflections of the mysterious oud essential oil permeate the scent.
The oud in this perfume is shy, delicate and only supporting a light, woody-sounding tone, blending into the green of lily of the valley. The fresh and earthy greenery is smoothed by the vanilla bean, the embrace of which is almost dusty, as if the vanilla was reluctant to show its delicious tone and only complemented the strangely vibrating cashmere with oud.

Customer Reviews (1)
Paris Corner Magic Oud Kashmir Musk - the description fits, it is a soft musky scent, which is underlined by an ingredient that makes it more velvety. Lily of the valley causes a slight sweetness. At least the scent sticks to my body, it's the type that "merges" with you. (19/11/2020 - Pavla F.)

Have you tried one of our perfumes?
Let us know
how you like it!
You might also like