Paris Corner Killer Oud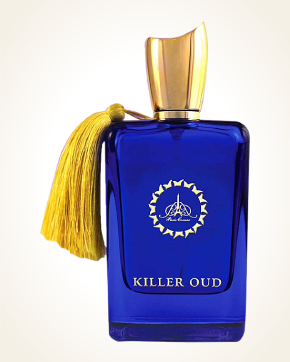 Paris Corner Killer Oud
Eau de Parfum 100 ml
In Stock
Eau de Parfum Sample 1 ml
In Stock
Description
Intensity with scorching heat, this will be the first thing that comes to mind with the first sprays of the intoxicatingly seductive scent of Killer Oud.
The introduction belongs to a slightly bitter, citrus bergamot, a few tufts of musk with oriental spices, which fully resonate with cardamom, oregano, cloves and cinnamon, with which smoky balsamic tones intertwine, with the mysterious depth of sounding incense.
From these depths stands a flower concert, played in a score of red roses and white intoxicatingly binding magnolias and gardenias. The aroma thickens and heavens, its sounds are unruly seductive thanks to the chords of animal skin, whose bitterness is in perfect harmony with fresh pepper.
Rare woody plants unravel their softness with tones in sandalwood and cedar, which are entered by a honey-smoothed, velvety-braided amber in harmony with smoky labdan.

You might also like