Arabian Oasis Oud Royal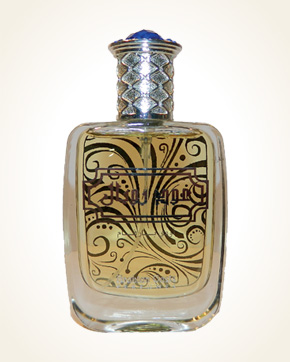 Arabian Oasis Oud Royal
Eau de Parfum 50 ml
Out Of Stock
Eau de Parfum Sample 1 ml
Out Of Stock
Description
The refined and beautifully presented aroma of oud oil in this perfume blends across with the scent of roses.
Represented here are oud oil from Laos, which is in sweet tones, as well as oud Cambodia and oud Malaysia. The fairy-tale combination of oud, ambergris and pepper gives the smell a unique and very, very special aroma. Roses conjure and create a direct connection with oud. Somewhere from a distance, we can find a light trace of mint and a clear breath of musk.
Perfume is intended for both women who like the smell of oud magic dreaming as well as men.

Customer Reviews (4)
... so I could not resist and I am placing another order. Last time I got a sample of Oud Royal and it can't be sustained, I need this fragrance! Imagine being so fascinated by perfumes that I quit smoking, and every third day, instead of going to buy cigarettes, I throw money into a moneybox to buy another fragrant bottle. Now I will be a little "owe" to the money box, but soon I will compare it, delighted with the magic scent (24.6.2015 - Ivana V.)

At Oud Royal I was very curious and did not disappoint me. Soft and powerful - just beautiful. (January 29, 2014 - Jarka B.)

I haven't resisted and tried the Oud Royal right away, and that's something! So far I like enough, but if it is for the whole flacon, so I need a little more time to really know that I will kidnap him, today it was just a test - quickie. It reminds me of Montale's Aoud Queen Roses, but it's even "darker". And for the time being, I feel like your Royal is more comfortable. (12/09/2013 - Renée H.)

Your Oud Royale won't leave me alone and I'm still wondering which fragrance reminds me, I would be inclined to refer to Pierre Montale. Be that as it may, the smell is beautiful with oud not so sharp, not so pungent and yet softened fruit. Fully comparable to Pierre Montale - if I smelled a bottle of refan (I already cast it in a 5 ml silver fl.), I would burn Montale immediately (11.2.2013 - Sylva F.)

Have you tried one of our perfumes?
Let us know
how you like it!
You might also like