Naseem Saif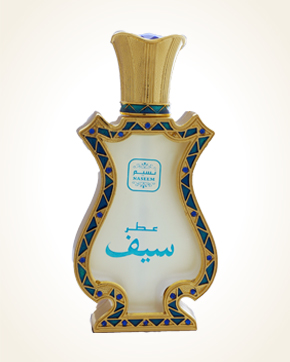 Naseem Saif
Concentrated Perfume Oil 24 ml
In Stock
Concentrated Perfume Oil Sample 0.5 ml
In Stock
Description
Harmoniously folded oriental fragrance begins with fruity chords, which resonate with a green apple with a creamy peach and an exotic-attracting, sour kiwi.
On the scene comes the golden shimmering hints of honey amber, along with the slightly bitter, bitterly vibrating undertones of bergamot, creeping up with plush-sounding mosses, soap-like patchouli and floral tones.
The velvety smoothness of the roses permits several green leaves and white-blooming jasmine, accompanied by the tender beauty of sweet freesia, dusted with gourmet vanilla.

You might also like