Naseem Nouf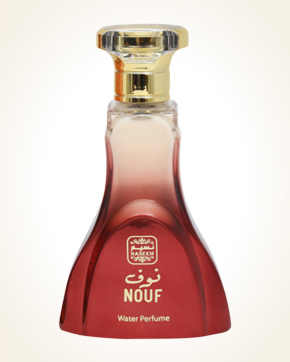 Naseem Nouf
Water Perfume 100 ml
In Stock
Water Perfume Sample 1 ml
In Stock
Description
Oriental touches of oud oil combine its depths with dark, deliciously showing forest fruits and together they rock the chords of gourmet woodyness into which basil enters its sweetly spicy footprint.
The flower play is gently carried from a distance and complements the softness of rare woods whose arias are creamy smooth. The luscious tones of the woods will be lured by a luscious sweetness showing a high velvet ambergris combining chords with gourmet echoes of honeycombs.
Water Perfume is an alcohol-free fragrance and is in the form of a spray. Oil dissolved in alcohol-free water leaves a fine scented layer on the skin. It is ideal not only for hot weather, when your skin smells and gives it hydration for a very long time. Shake thoroughly before application to the body to join the ingredients together. Apply Water Perfume to skin or hair, but not to clothing.

You might also like