Naseem Dahan Al Ood Muattaq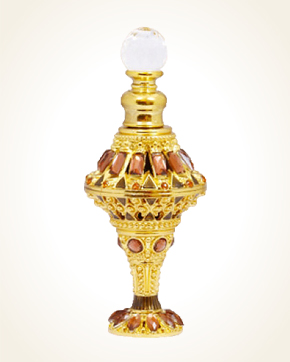 Naseem Dahan Al Ood Muattaq
Concentrated Perfume Oil 6 ml
Out Of Stock
Concentrated Perfume Oil Sample 0.5 ml
In Stock
Description
Dahan Al Ood Muattaq, the dark bewitching of the oud oil, whose depths stretch out their way full of contrasts.
The sharply dry oud tones blend slowly with the gourmet wave of dark chocolate, thick cocoa and the very intense aroma of coffee.
Oud essential oil in this perfume is very strong and its unmistakable seduction is enhanced by the addition of warm-sounding, spicy spices.
Oud is dominant and leaves no doubt that this is a typical oud perfume, in all its nuances and forms, so strangely intertwined throughout the composition.

You might also like