Naseem Baad Qalbi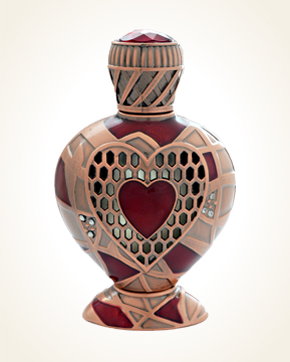 Naseem Baad Qalbi
Concentrated Perfume Oil 12 ml
In Stock
Concentrated Perfume Oil Sample 0.5 ml
In Stock
Description
Orientally arranged cherry arrangements in the dry echoes of an earth-borne vetiver, shows an oddly laid, sweetly intoxicating, black cherry with a bit of smoke, a bit of bitterness and a bit of mossiness.
In harmony with the fruit there are light floral chords dominated by a creamy ylang - ylang with a few banana undertones in harmony with tangerine juiciness.
Deepening of the perfume swings on a wave of bitter almonds and herbal patchouli with honey permeated with ambergris.

You might also like