Arabian Oud Nahawand Silver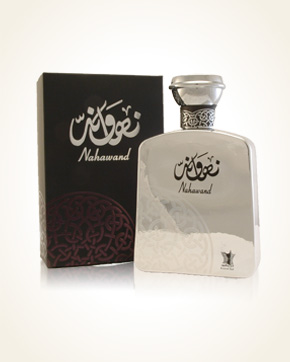 Arabian Oud Nahawand Silver
Eau de Parfum 100 ml
Out Of Stock
Eau de Parfum Sample 1 ml
Out Of Stock
Description
A pair of exclusive fragrances, of which the perfume concealed in a golden bottle, is designed for women and the silvery bottle will adorn men with its fragrance.
Herbal, floral, citrus and woody tones are put together in a composition full of freshness and warmth at the same time.
The introduction plays with the cool lavender, which is warmed by linden blossom and cedar wood. Citrus freshness comes along with spicy-sounding nutmeg, pepper and saffron. To the oriental spice is added a slightly bitter scent of green grass, in which we find a line of sweetly spiced patchouli.
The seductively charming finish of the aroma includes echoes of spicy sage, fruit waves in the sweetly juicy tangerine and bergamot, a soft bed of sensual musk and a lightly emerging line of moss and ferns.

You might also like