My Perfumes Oud Roses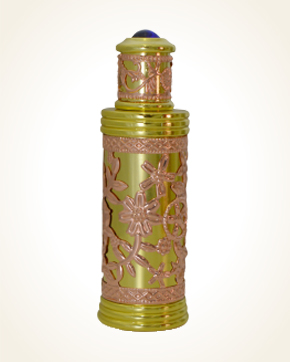 My Perfumes Oud Roses
Concentrated Perfume Oil 10 ml
In Stock
Concentrated Perfume Oil Sample 0.5 ml
In Stock
Description
The captivating silk intoxication with the first drop opens up Oud Roses. The tenderness of flowers connected with mystical oud oil shows a typical oriental duo, whose interplay caresses and seduces.
The roses bend timidly against the freshness of the citrus, which shows juicy lemons with a slightly bergamot bitter to resonate fully in the presence of the sparkling fragility of the sensual musk.
Oud essential oil in this composition is warmly warm, its power is moderate and only complements the overall atmosphere with a light touch and makes the beauty of roses stand out.

Customer Reviews (1)
Good day, thank you very much for the quick delivery very carefully and with all caution wrapped fragrant package. I like to experiment with scents, which is helped by your samples. And because I like oud and rose among the favorite ingredients, I tried the new My Perfumes Oud Roses. Thank you for her. It is a wonderfully delicate harmony of bergamot, rose and oud. I fell in love with her right away. For a long time ahead my choice is clear again. Oud Roses is already among my THE BEST. Thanks! (09/09/2019 - Pavla K.)

Have you tried one of our perfumes?
Let us know
how you like it!
You might also like