My Perfumes Khashab Oud Gold Edition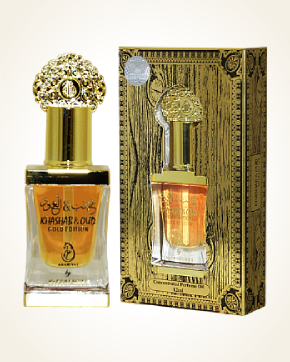 My Perfumes Khashab Oud Gold Edition
Concentrated Perfume Oil 12 ml
In Stock
Concentrated Perfume Oil Sample 0.5 ml
In Stock
Description
The introductory floral-fruity hint, abundantly embraced by a saffron, bittersweet tone, from which chords of seductive skin emerge, slowly shifts to a moist hue of mosses, roots and grasses to fully resound the floral aria of roses along with jasmine.
The sea tide will play its glittering serenade into the herbal softness, which opens the chypre gate of dreaming, intertwining soapy earthy patchouli with skin.
The conclusion is the combination of smooth-sounding sandalwood and the fragrant grandeur that amber brings.

You might also like