My Perfumes Kalimat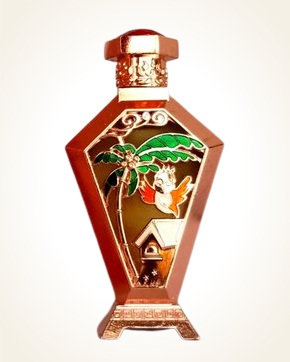 My Perfumes Kalimat
Concentrated Perfume Oil 15 ml
In Stock
Concentrated Perfume Oil Sample 0.5 ml
In Stock
Description
Distinctive and sensually animalistic - this is the initial sound of glowing skin in combination with a subtly bittersweet aroma, softly flowing saffron, made special by a gourmet touch, dissolving the chocolate praline.
Mysterious echoes show the dryness of the depths of oud essential oils connected with tobacco leaves, to which the velvety soft scent of large-flowered roses with their intoxicating scent, recognizable always and everywhere, slowly winds.
With its honey smoothness, a noble amber will come to the pink corners, harmonizing with the herbal earthy patchouli, which ends the scent.

You might also like