My Perfumes Fursan Al Arab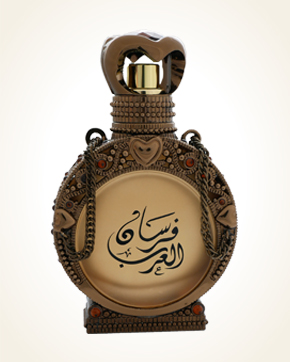 My Perfumes Fursan Al Arab
Eau de Parfum 45 ml
Out Of Stock
Eau de Parfum Sample 1 ml
Out Of Stock
Description
The promise of spicy freshness shows pepper in a spicy duo with coriander, to which are easily added citrus, dominated by the bitterly pleasant grapefruit with lime. Fruit keys will also show the blurred juiciness of bergamot with mint.
The herbal echoes of soap notes of patchouli interweave their earthiness with tiny lavender flowers, the coolness of lilies and the nostalgia of glazed carnations.
The sensual musk, with a delicate vanilla fragrance, warms up and embraces a soft-sounding rare wood with a final, slightly dry trace of oak moss and a few chords dissolved in a smoky vetiver.

You might also like