My Perfumes Black Oud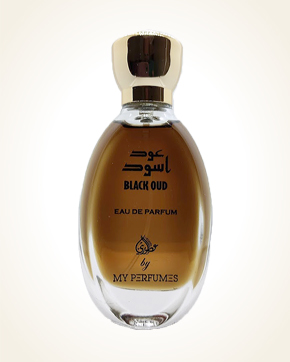 My Perfumes Black Oud
Eau de Parfum 35 ml
Out Of Stock
Eau de Parfum Sample 1 ml
In Stock
Description
Oriental spice spreads its embraces, in which a sweet clove with cinnamon and a penetrating herbal cardamom, which is gently gourmetly gourmet, forest honey with its mysterious velvety scent, are swaying.
The mystery-encrusted balsamic incense is shown in harmonious tones with amber sweetness, in whose bed a creamy trace of precious woods spreads softly.
Light citrus teasing shows a delicious tangerine in a pleasantly carried sweet connection with vanilla tonal, with which in the end play with clouds of sparkling musk.

Customer Reviews (1)
Review: Beautiful perfume for my husband. His words: finally a scent that smells more than an hour. The seasoning but also a fresh choice. The price surprised us pleasantly and the sprayer is just like that. Thank you very much for the type and finesse of the fragrance for a 37 year old man. Beautiful flacon just in your hand. Dakujemeeee anabis.com wish you only the best excellent business amazing professionalism speed delivery great advantage. (12/19/2019 - Andrea S.)

Have you tried one of our perfumes?
Let us know
how you like it!
You might also like