My Perfumes Arabiyat Khashab Oud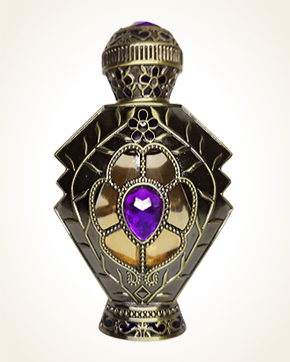 My Perfumes Arabiyat Khashab Oud
Concentrated Perfume Oil 15 ml
In Stock
Concentrated Perfume Oil Sample 0.5 ml
In Stock
Description
Khashab Oud, produced by Arabiyat, belonging to My Perfumes, opens its tones with a pleasant citrus flood of slightly bitter bergamot, combined with magical nuances of bittersweet saffron.
Saffron intoxication is represented by saffron playing with a chord of earthiness, a chord in animal skin, or a softly intimate, warm trace into which the first notes of rare woods are creeping.
Oud, cedar and sandalwood are an excellent trio of softly stroking keys, with a mysterious oud essential oil in the main aria, smoothed by creamy sandalwood with a hint of floral tremors in the background.
The majestic cedar wood presents a distinctive resilient footprint of the depths of the forest in a singularly harmonious with a smoky-appearing vetiver, which is warmed by a honey cloud of velvet ambergris.

You might also like