Makkaj Firdaus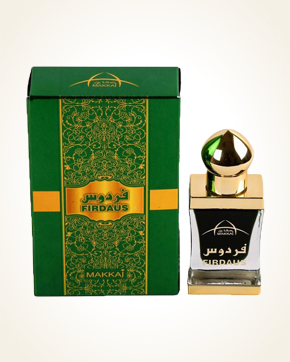 Makkaj Firdaus
Concentrated Perfume Oil 10 ml
Out Of Stock
Concentrated Perfume Oil Sample 0.5 ml
In Stock
Description
Green, intensely fragrant perfume, is initially almost prickly with its intense citrus-pink line. In a few moments, the scent begins to round, and the connection of the queen of flowers, geranium and delicious citrus shows juicy chords.
Rare wood species shows the direction of sandalwood with a soft creamy embrace, which curls herbal soap tones, earthy patchouli. Another softening of the scent will play in the score of sensual tenderness, the cold-sounding musk.
Firdaus has a pocket packaging (10 ml CPO) in a bottle with a ball for easy application.

Customer Reviews (1)
Firdaus from makkaj. Probably all green perfumes are unique. Al Haramain and his Naeem got me on their knees with their citrus chicken. If I'm afraid to give it sometime, but after a while it's beautiful. Firdaus is a lemon and flowers. And then you come across the scent of earth and wood. It is suitable for mature women who know what I want from life. This squirrel will hold me. Well thank you. (26/08/2020 - Dominika J.)

Have you tried one of our perfumes?
Let us know
how you like it!
You might also like