Louis Cardin White Gold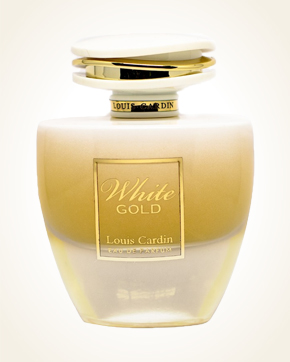 Louis Cardin White Gold
Eau de Parfum 100 ml
Out Of Stock
Eau de Parfum Sample 1 ml
In Stock
Description
The lavishly folded floral composition is vibrated by the seductively gentle jasmine and the nobly intoxicating beauty of tuberose with several fruity undertones.
Ice-fragile lilies of the valley, with a pleasantly sweet lily fragrance, enriched with delicious echoes of vanilla foam, enter the floral gillers.
The flower concert continues with an aria of honey sweet, belonging to a cascade of freesia colors, accompanied by a creamy caress of ylang - ylang and behind the curtain hidden chords of precious woods.
The floral play of charm will be complemented by a few soap-like earthy touches of woody patchouli and musk tenderness will be presented in the final solo.

Customer Reviews (1)
Hello to Anabis - with the passage of time I want to write about the beautiful scent of White gold. It is pleasantly floral, woody. Much goes into space and has a great stamina, both on the skin and on the clothes - up to the wash, as well as all the luxury fragrances from Anabis. With its consistency and evil, I would compare it to EdP Junoon. If you like exceptional scents, do not hesitate. It is worth sin. I'm not a good "writer" like some women I admire for it, but I wrote the quickest. (2/19/2019 - Zdena B.)

Have you tried one of our perfumes?
Let us know
how you like it!
You might also like